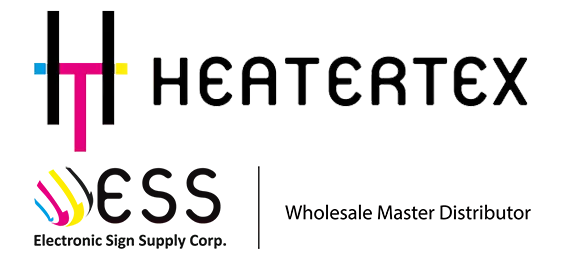 SERIE HI:
Prepared for the transfer of large industrial productions small and large format sublimation.
• Automation of daily work through the on-o scheduling system.
• Effective, advanced and economical heating system.
• Steel cylinder with Teon surface to prevent rust and maintain uniform temperature.
• Industrial heating system with thermal oil.
• LCD touch screen.
• Password to enter special options on the LCD panel.
• Sublimated fabric meter counter, congured from the LCD panel with the option to reset the value.
• Speed controller for cylinder rotation through PLC.
• Machine controlled by PLC, SIEMENS brand.
• PLC-programmable digital temperature controller.
• Automatic blanket position correction system controlled by PLC.
• Pneumatic tensioning system for sublimation paper controlled by PLC.
• Five tension rollers for the blanket. One of the rollers is driven by a pneumatic system and controlled by PLC.
• Oil level indicator to ensure the amount of oil in the cylinder.
• Designed for continuous roll-to-roll and fabric sublimation.
• Independent control system on each roller to collect the used material.
• Option to change the rotation in the cylinder movement.
• Blanket protection alarm through limit sensors.
• Emergency stop device.
• Pneumatic system for tension control in protective paper, fabric and printed paper.
Belt width: 126"/ 320 cm
Heat transfer principle: Thermal oil
Thermal cylinder diameter: 11" / 28 cm
Power required: 15 KW – 20 KW aprox
Current: 55A-60A at AC 220 V
Weight: 6600Lb / 3000Kg aprox
Max temp: 450°F / 240°C
Air supply System: Up to 100 PSI
Frequency: 50-60 Hz.
Voltage: 3 phases 220V.
Productivity: 11" up to 137" per min / 0.3 up to 3.5mts per min
BROCHURE – Features and Specifications Download
Available references:
• HI06731P
• HI08724P
• HI11018P
Transfer system: Roll to Roll
Startup time: 90 / 120 minutes aprox
Dimensions: 72"x 178"x 87" / 183cm x 453cm x 223cm
Load rollers: 4
Take rollers: 3