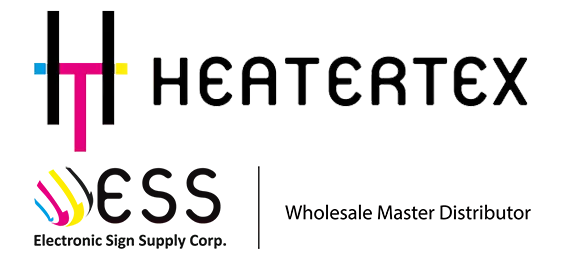 SERIE HS:
It is the most convenient way to enter the sublimation market.
Steel cylinder with a textured surface to prevent oxidation and maintain a uniform temperature.
Efficient, advanced and economical heating system.
Industrial heating system with thermal oil.
Speed ​​controller for cylinder rotation.
Digital temperature controller.
Option of changing the rotation of the cylinder.
4 tension rollers for the blanket.
Air tension system for printed paper.
Worktable for part-to-part applications.
Oil level indicator to ensure the amount of oil in the cylinder.
Automatic rollers to collect used material.
Designed for continuous roll sublimation and piece sublimation.
Semi-automatic blanket position correction system.
Emergency stop device.
The blanket protection alarm is activated through limit sensors.
Technical Specifications
Heating principle: Thermal oil
Voltage: 220V AC
Power: 5kw
Cylinder:  Size: 67" / 170cm Diameter: 7" / 18cm
Production: (11" to 31"/min) 0.3 to 0.8 mt/min
Sublimation Width: Approx. 65'' / 165cm
Weight: 1750lbs / 800kg
Dimensions: 64"x 98"x 82" / 165cm x 250cm x 210cm
Heating time: 70 / 90 minutes approx.
BROCHURE – Features and Specifications – Download 
Product:
Series: HS                    Reference: HS06707A
Warranty: A year of warranty
Applications:
Dresses, skirts, kimonos, jackets, leggings,
Crop top, flags, curtains, footwear,
Banners, parades, vests,
Covers.
Heating time: 70 / 90 minutes approx2
Work temperature: 410°F / 210°C
Standard table size: 70" x 35" / 180cm x 90cm3
Blanket size: 68''x 96''/ 173cm x 243cm
Transfer system: Roll by roll and piece by piece
1. Depending on the type of work to be carried out and the characteristics of
the supplies used.
2. Depends on input voltage and ambient temperature.
3. The size of the table can be modified according to the client's needs.
for an additional cost.