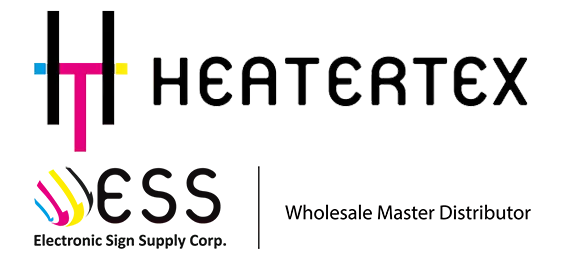 SERIE HT:
It is prepared to ensure continuous production in the sublimation line.
• Steel cylinder with Tefloon surface to prevent rust and maintain uniform temperature.
• Eective, advanced and economical heating system.
• Industrial heating system with thermal oil.
• Cylinder rotation speed controller.
• Digital temperature controller.
• Option to change the rotation in the cylinder movement.
• Four tension rollers for the blanket.
• Work table for item-to-item applications.
• Oil level indicator to ensure the amount of oil in the cylinder.
• Automatic rollers to collect used material.
• Designed for continuous roll sublimation and item sublimation.
• Automatic blanket position correction system.
• Emergency stop device.
• Blanket protection alarm through limit sensors.
Technical Specifications
Belt width: 67" / 170 cm
Heat transfer principle: Thermal oil
Thermal cylinder diameter: 9" / 23 cm
Power required: 7.7 KW
Load rollers: 3
Take rollers: 3
Air supply system: Up to 100PSI
Current: 35A-40A at AC 220 V
Size of the blanket: 68''x 96'' inches / 1.73m x 2.43m
Productivity: 19" up to 118" per min / 0,5 up to 3mts per min
Transfer system: Roll to Roll and Piece to Piece
Startup time: 50 / 70 minutes aprox
Dimensions: 64"x 98"x 82" / 165cm x 250cm x 210cm
Weight: 1750Lb / 800Kg aprox
Max temp: 450°F / 240°C
Frequency: 50 – 60 Hz
Working table: 70" x 35" / 180 cm x 90 cm
Brochure
BROCHURE – Features and Specifications – Download