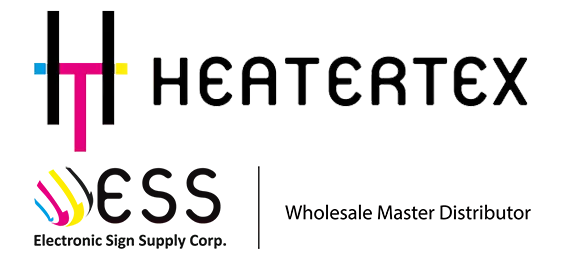 HT Series:
Transfer of polyester fabric ribbons
• Continuous sublimation of polyester fabric ribbons.
• Ideal for sublimating polyester ribbons and materials.
• Steel cylinder with Teon surface to prevent rust and maintain uniform temperature.
• Automatic cylinder temperature control.
• Cylinder rotation speed controller.
• Independent control system on each roller to collect the used material.
• Three supply loading rollers.
• Roller tension control through friction discs.
• Cylinder rotation speed controller.
• Industrial heating system with thermal oil.
• Eective, advanced and economical heating system.
• Oil level indicator to ensure the amount of oil in the cylinder.
• Emergency stop device.
• Designed for continuous roll sublimation of polyester fabric tapes.
• Automatic blanket position correction system.
• Blanket protection alarm through limit sensors.
Technical Specifications
Belt width: 20" / 50 cm
Heat transfer principle: Thermal oil
Thermal cylinder diameter:11" / 28 cm
Power required: 5 KW
Startup time: 245 / 60 minutes aprox.
Dimensions: 55"x 51"x 41" / 140cm x 130cm x 105cm.
BROCHURE – Features and Specifications – Download 
Weight: 600Kg / 1300Lb aprox.
Max temp: 450°F / 240°C
Frequency: 50 – 60 Hz.
Current: 20A-25A at AC 220 V.
Applications: Belts, shoelaces, bracelets, collars, elastic bands,
pet leashes, lanyards.