The trend of personalizing wooden products is becoming more and more popular. The possibilities and ideas to create cool designs on these products are endless.
But… did you know that it is also possible to customize wood with the DTF technique? And it is that, this technique is not only used for textiles, it can be used for much more. In this post we will give you some customization ideas and we will teach you as a tutorial how to customize wood with DTF.
Increase your product catalog and get the most out of your DTF printer!
How can DTF be used to customize wood?
You can create and customize a large number of products with wood. So, before we teach you how to customize wood with the DTF technique, we'll give you a couple of ideas.
Personalized Keychains
A wooden keychain with a vintage touch is a great gift for someone who has just become independent or has moved house. This is because it's no longer as nice to give the typical metal or plastic keychain.
You can give your customers a keychain with their name, a phrase, or even a picture. It's a great way to keep a memory close all the time. If you don't know how to make personalized wooden keychains, we will provide you with the keys to stamp them using the DTF technique throughout this post.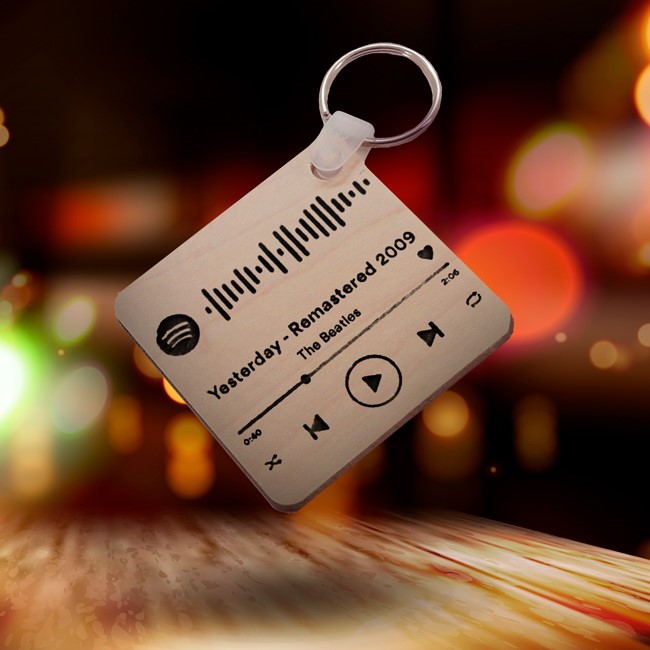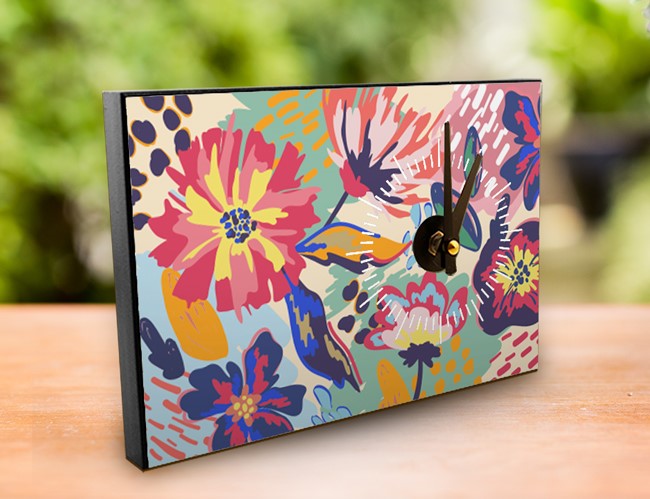 Personalized Watches
Personalized wooden watches are also in demand today. The ideal way to view the time is in a memory, in a phrase that motivates you to continue the day, or in a beautiful design. This is no matter how late you are.
Stamp a photo, a cool design or simply the hours in a beautiful and original way on the wood with the DTF technique. Your clients will love this idea!
Photo on Wood
If your clients are looking to give a photo as a gift but want something original, other than the typical photo paper with a frame, you can offer to stamp said photo on a wooden panel.
The photo on wood is a more decorative alternative and on which you can also add a phrase or a date to make it even more special.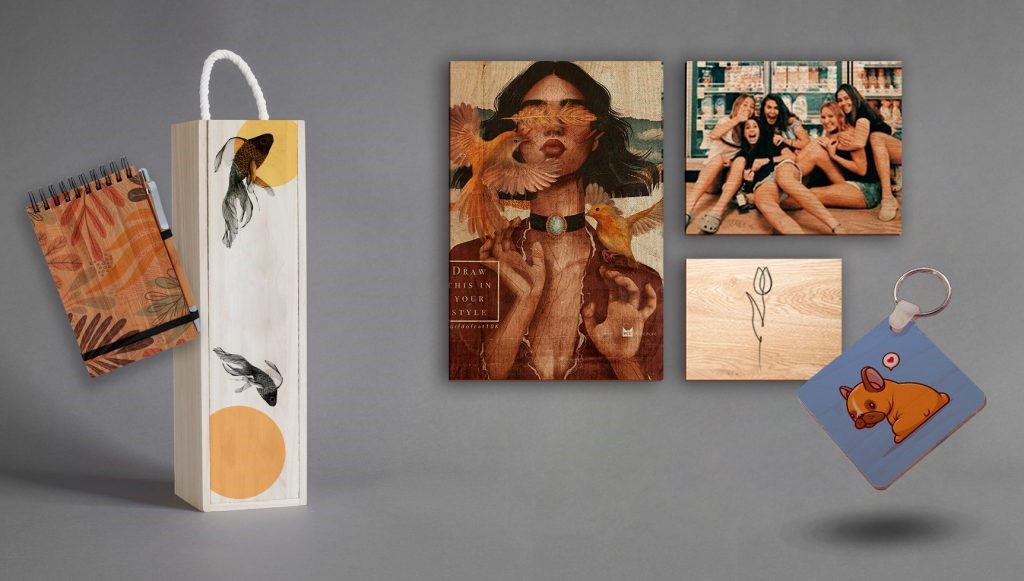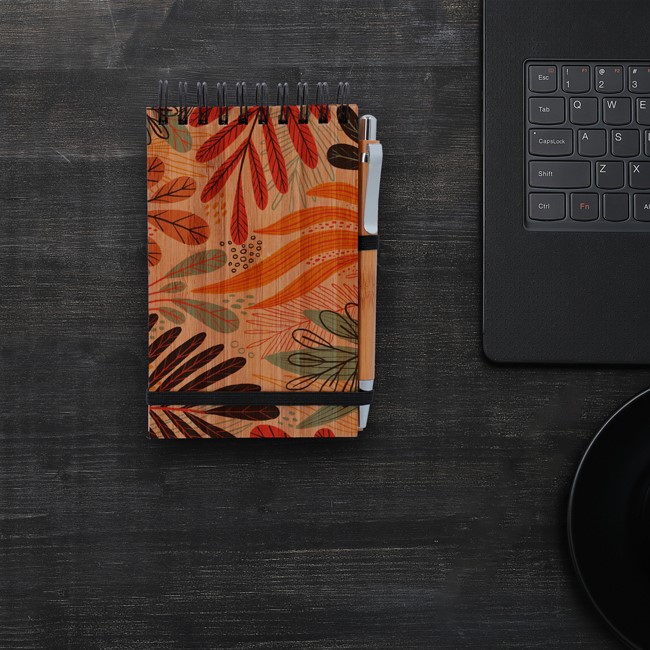 Personalized Notebooks
Everything vintage and eco-friendly is hot right now, so wooden notebooks are one of those items joining the trend.
Therefore, you can offer a personalized wooden notebook with a name or motivating phrase to everyone who cares about the environment.
Custom Boxes
Wooden boxes have multiple uses, for example, as jewelry boxes or to store spices, teas, other products and memories.
In addition, you can also create boxes to store the wine. You would have to opt for one of those boxes in which the opening foil can be removed to personalize only that part with the DTF. It is a stylish way to give a bottle in a more elegant way.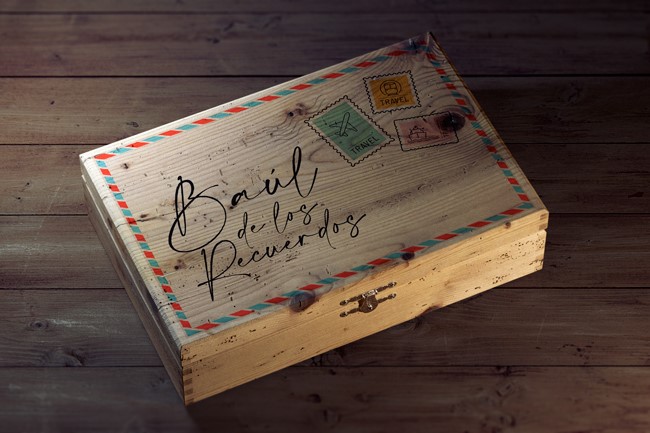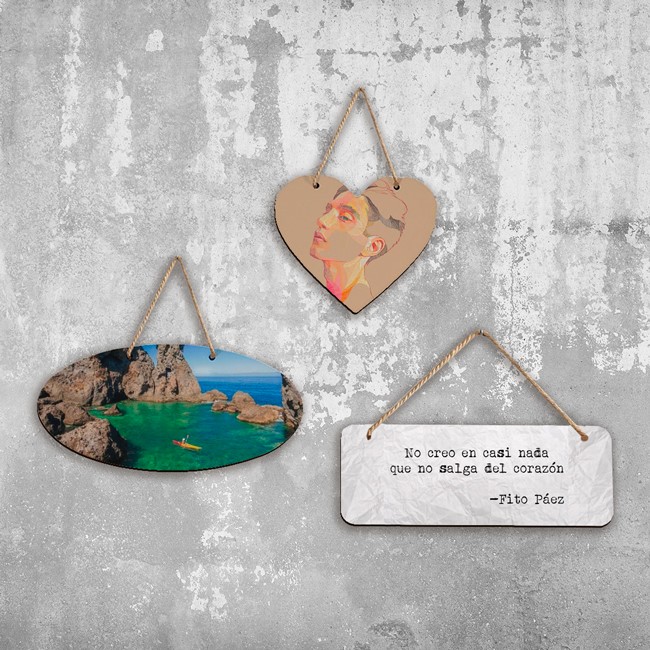 Custom Posters
Home décor posters with motivating phrases such as "sweet home" or personalized with a name are very popular.
So you can't stay out. They offer wooden signs with the phrases you like best, that motivate you best, and that are the most stylish so you can make your homes the most welcoming.
If you like the idea of personalized wooden signs and you don't know how to make them, you will see in this post that the DTF offers you some advantages when it comes to personalization.
What do I need to customize wood with DTF
To be able to make customizations on wood using the DTF technique, you will need to have the following:
Customizable wooden product
DTF printer: In order to print the design that we want to stamp on the wood, an inkjet printer properly modified for the DTF is needed.
DTF adhesive powder: To make the design adhere to the surface it is necessary to use the DTF adhesive powder. This creates a sticky layer on top of the wet ink.
Transfer plate: It is essential to have a transfer plate to be able to cure the design.
At ESS we offer you the DTF transfer printing system. A savings pack that includes, apart from the printer, the adhesive powder, inks, and film. It is the perfect pack to get started in this customization technique.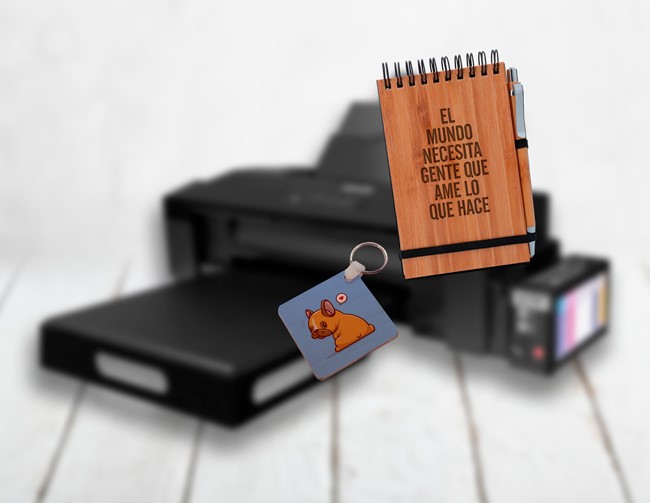 How wood is personalized with DTF
Now, if we already have everything we need to be able to customize the wood product we want, we will have to follow these steps:
Print the design on the film with the DTF printer. Be careful because the inks are wet! In addition, you will have to print with a white base or that the colors you are going to print are darker than the wood.
Spread the DTF powders over the printed design making sure you go all the way through the design.
Curing: It is necessary to use a transfer plate or an oven to cure the powder so that this adhesive layer is formed.
Ironing on wood: Once the previous steps have been carried out, we will have to iron at a temperature of 165º for 20 seconds with medium-high pressure.
Let cool and peel or discard the film. Always slowly and carefully!
But this is not all. We give you a trick to make your customization much better. And it is that, to avoid having to perfectly square the design, we recommend that you make the print with dimensions larger than the wood. Later you would have to cut the excess using a cutter.
These parameters and this trick that we are telling you about work with any wooden product, be it a key ring, a panel, a notebook or a box. So… try it!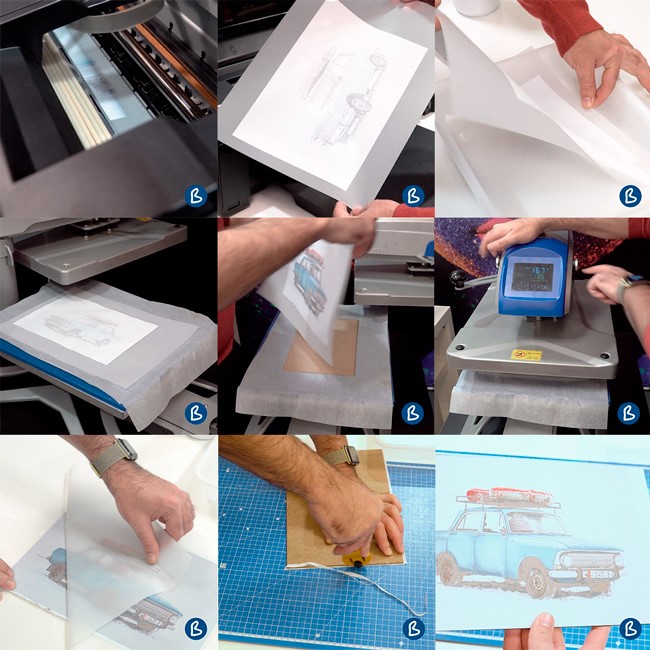 Differences between customizing wood with DTF and other techniques
To personalize a wooden product, there is not only the DTF technique, but it can also be done with others such as sublimation, the UV technique or with vinyl.
And you will ask yourself, what differences are there in personalization if you use one technique or another? We explain it to you:
Sublimation: To work with this technique it is necessary to carry out a previous treatment on the wood, a coating, since the wood is not sublimatable. However, with DTF it is not necessary to pre-treat the wood.
Adhesive vinyls: Personalizing the wood with vinyls is very simple, but you will have to cut the outline of the design with a cutting plotter. With the DTF, however, it is not required since the printed design is already transferred.
UV: It is true that working on wood with the UV technique is very simple because it is printed directly on the product. You also have the option of white ink and, in addition, the curing is done directly with the lamp. UV printers, however, represent a much higher investment than DTF equipment.
Now you know one more method to customize the wood and as you have seen, it is done in a very simple way. There is no mystery. You should offer your customers original products that are always fashionable.
If you liked what you've read and want to try making these customizations, but you still have any questions, don't hesitate to contact us. We'll help you in whatever you need! If you have customized wood with the DTF, please tell us about your experience in the comments.